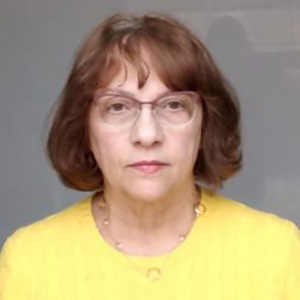 Titles and Organizations
Financial Specialist, School of Art, CVPA
Contact Information
Phone: 703-993-8886
Building: Art and Design Building
Room 2012
Mail Stop: 1C3
Biography
Maryam Kasmai has an MFA in Visual Information Technology from George Mason University in Fairfax, Virginia, and bachelor's degree in Graphic Design from Universität der Künste Berlin in Berlin, Germany and over 20 years of experience in managing finance.
Kasmai has been a member of College of Visual and Performing Arts Alumni Chapter, where she served as the Vice President, and later served on the CVPA alumni chapter steering committee. She was influential in starting a survey about career after graduation that has been later developed into a career event entitled Art in The Real World.
Her contribution at Mason has been appreciated by the community. She has received George Mason University Exceptional Performance Award for outstanding contribution and commitment to George Mason University. In her previous role as financial specialist, she proposed online billing system and coordinated the implementation of the new system for the university Print Services, resulting in faster delivering of information and reducing the use of paper. Later in her role as the general administration supervisor, Kasmai proposed and designed the Field Study program in Berlin, Germany. Currently she serves as the Assessment Coordinator at the School of Art.
Her artwork is about visual poetry and it has been shown and published throughout the years in and around the community, at the office of President, Fine Arts Galleries, Johnson Center Cinema, Harris Theater, Arts by George, the English department, and Wolf-trap children's program.