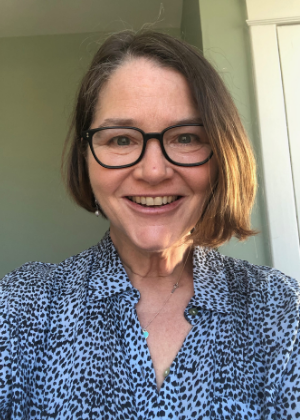 Titles and Organizations
Adjunct Faculty, Arts Management, CVPA
Contact Information
Campus: Arlington
Phone: 703-993-8926
Personal Websites
Biography
Mary Margaret Schoenfeld is an independent arts management consultant. She provides facilitation, program and project management, training and technical assistance, and develops and supports peer learning networks, working primarily with foundations and arts councils. She is the project management partner for the Boston-based Barr Foundation's Creative Commonwealth program, a 10-year initiative with five Massachusetts-based community foundations to support their capacity to engage more deeply with arts and culture funding and services. Schoenfeld served for 10 years as National Coordinator for the six US Regional Arts Organizations, and with Maren Brown Associates, has developed strategic plans for the Mid-America Arts Alliance, Mid Atlantic Arts Foundation, Massachusetts Cultural Council and the Delaware Division of the Arts.
Schoenfeld also works in the intersection of emergency preparedness and the arts. She is currently advising Will Geer's Theatricum Botanicum on their emergency preparedness plan, and recently served as the consultant to the Vermont State Archives & Records Administration and Vermont Arts Council to develop the Vermont Arts & Culture Disaster and Resilience Network. Schoenfeld also served for two years as the Coordinator for NCAPER, the National Coalition for Arts' Preparedness and Emergency Response, and with Meg Ostrum, developed NCAPER's strategic plan.
Prior to her work as a consultant, Schoenfeld held positions at Americans for the Arts, the Arlington (VA) Cultural Affairs Division, the League of Historic American Theatres, and the Vermont Arts Council. She has served on the boards of the National Assembly of State Arts Agencies, and the Educational Theater Company (Arlington, VA). She currently serves on the executive committee of the Economic Development Commission in Arlington County, Virginia and chaired that commission's Arts Intersections Working Group.
A Vermont native, Mary Margaret lives in Arlington, Virginia with her husband and dog, and has a daughter away at college. An avid cyclist, walker and occasional sculler, she is also an enthusiastic traveler and looks forward to visiting her final three states to complete the full 50!
Degrees
MA, University of Minnesota, Public Affairs
BA, St. Lawrence University