Body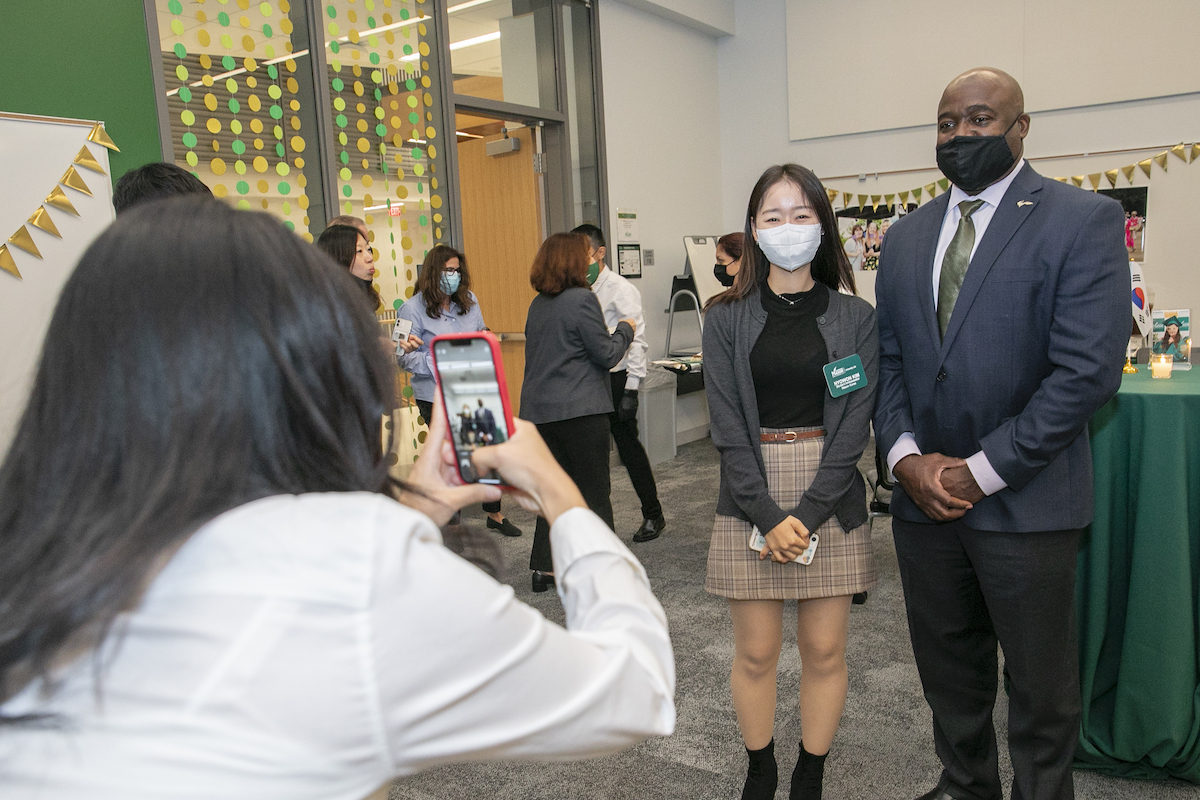 George Mason University President Gregory Washington said he envisions Mason Korea as an expanding presence, not only in its home country but throughout Asia.
"I see our Mason Korea Campus being an outpost for other countries in Asia for students to come and engage and to learn about Korean culture and what we do in the U.S.," he said.
Washington spoke on Oct. 14 at a Mason Korea event in Horizon Hall on the Fairfax Campus, as part of a week-long series of events celebrating his Investiture. Participants gathered in person and virtually from the Mason Korea Campus.
"Mason Korea is important because we no longer live in a one-country world," Washington said. "If we're going to be successful in all of the endeavors that we need to be successful in tackling the big challenges that we face, we're going to have to do them together—because what is done in one part of the world actually affects another part of the world."
This fall, a record 84 students from Mason Korea are studying in Fairfax.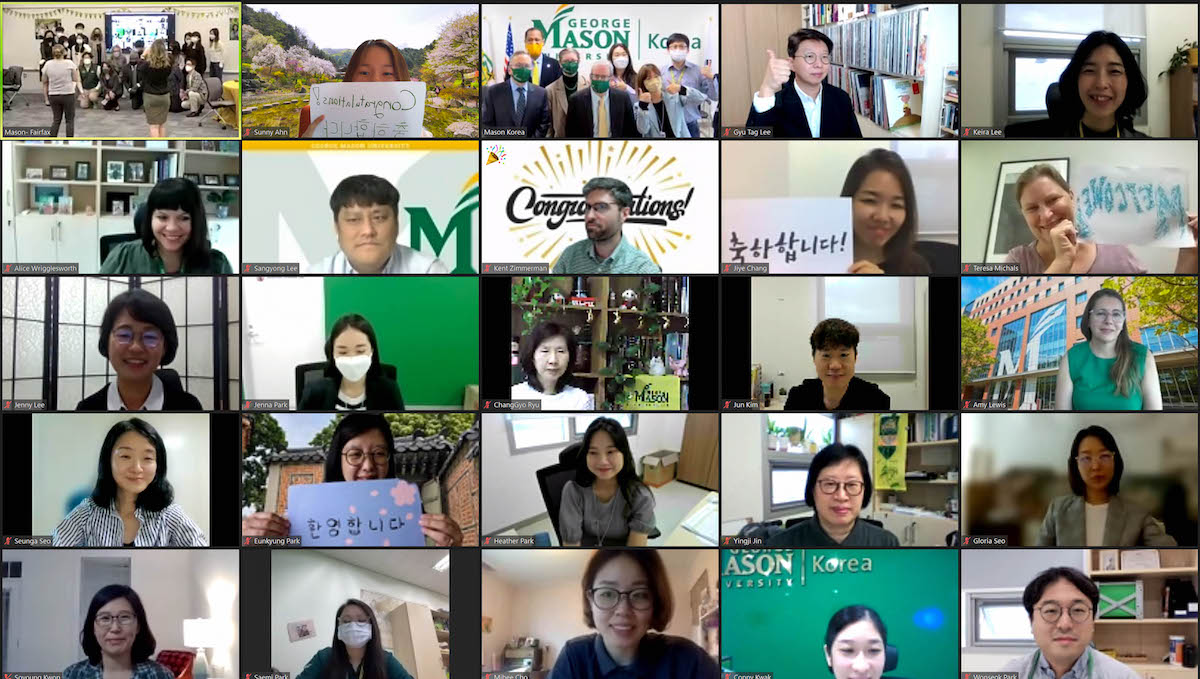 Hannah Park, a PhD student specializing in higher education and a graduate assistant for University Life who worked at the Mason Korea campus for three years before coming to Fairfax this semester, said she shared Washington's hopes of better connecting the two campuses.
"Through this event, it shows that Dr. Washington cares about the campus in Korea and how he can further develop that partnership," said Park, who was campus and office coordinator at Mason Korea's Office of Student Affairs.
Robert Matz, Mason Korea's dean, said he is delighted with how Washington has embraced Mason Korea's mission through his commitment to diversity and inclusive excellence.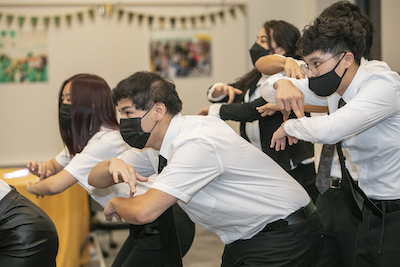 "We at Mason Korea are excited about your plans for Mason," Matz told Washington. "And we're excited to share your ambition for Mason and Mason Korea's growth."
A unique feature of the curriculum at Mason Morea is that students are require to spend a year studying at Mason's Fairfax Campus.
To help ease the transition, Chae Rin Lee, a Mason Korea student ambassador majoring in global affairs, said she organizes school and sports events to allow the Mason Korea students to experience American culture and college life.
The Fairfax-based Korean American Student Association (KSA) also attended the event and had attendees in person and online clapping along to their dance performance.
Ching Duong, president of KSA and a senior information technology major, said the event lets Mason Korea students know that "when they do come to Fairfax, they have a place that they can go and have a sense of community."
Washington agreed.
"No matter where you are from and no matter who you are," he said, "we are all Patriots."