Each year, several artists and ensembles are chosen for their distinctive and innovative artistic voices and invited to make Mason their home for a residency in partnership with its performing arts centers.
Launched during the 2019–2020 season, the Mason Artist-in-Residence program connects artists appearing at the Center for the Arts and the Hylton Performing Arts Center with on- and off-campus communities. Each Artist-in-Residence participates in a variety of activities created to engage and inspire the diverse audiences served by the College of Visual and Performing Arts. These residencies are designed to foster meaningful exchanges between our communities and the Artists-in-Residence, creating opportunities for transformational experiences to happen.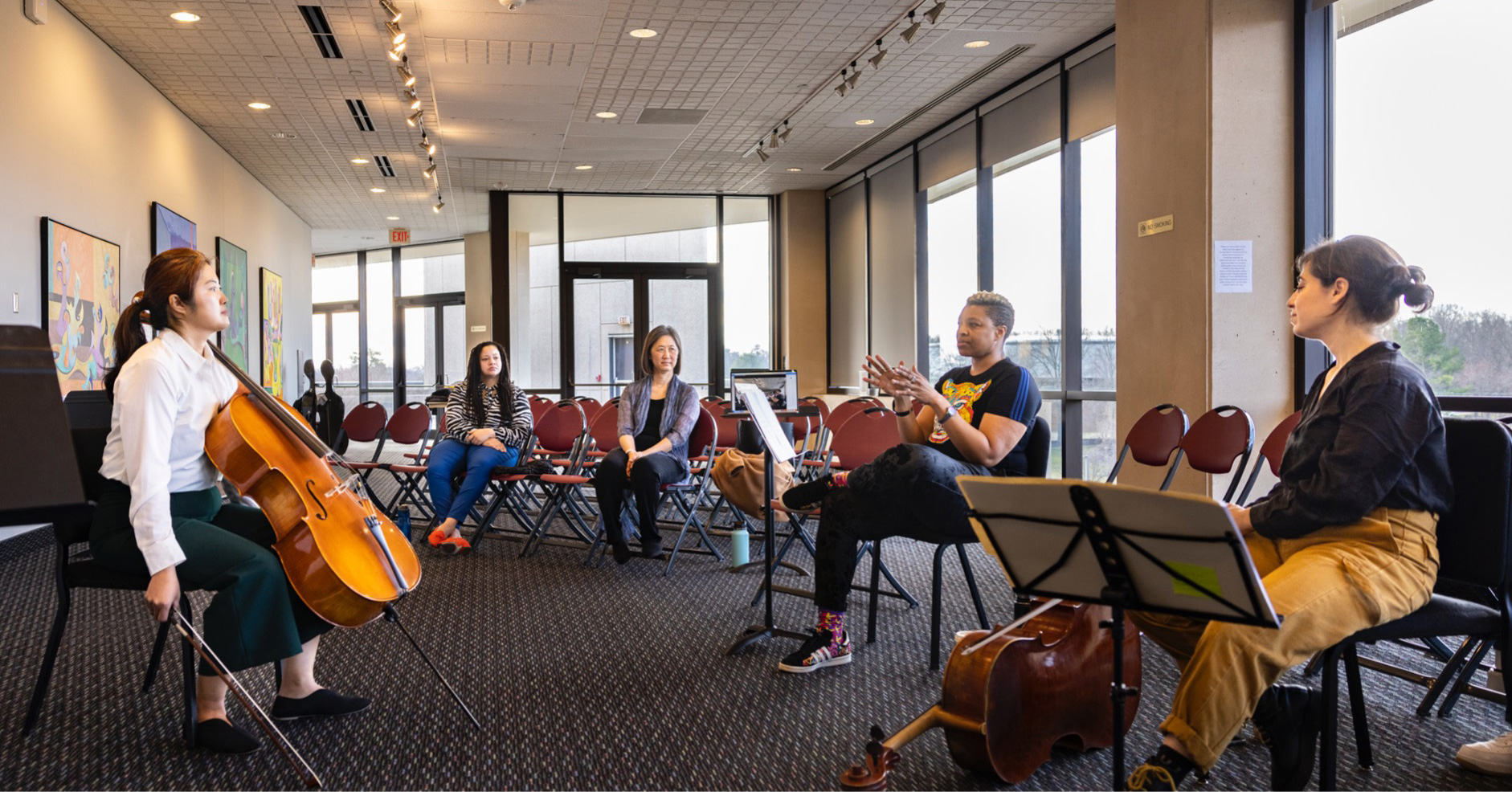 We are proud to welcome these artists into Mason's first-class venues on the campuses of a Tier 1 Research University. These residencies transform our stages, studios, and labs into a creative classroom where artistic and intellectual exploration is developed and nurtured. Each season, the performing arts centers partner with today's leading artistic voices to craft residencies that empower their creative development and deepen connections between artists and the Mason community. These experiences include everything from technical residencies and new work development to experiential workshops and technology research. We also bring Artists-in-Residence beyond campus, engaging deeply in collaborations across Fairfax County and the wider DMV area.
Current Season
2023–2024 Mason Artists-in-Residence