Tiffany Vu, Class of 2023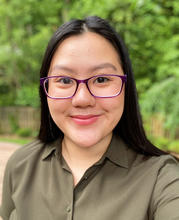 George Mason University's Film and Videos Studies Program has allowed me to create connections and opportunities that I would've never been able to before. Under the supervision of Professor Nikyatu Jusu, my first narrative short Fourth Block has gotten into the film festival circuit. Because of George Mason's proximity to Washington D.C., I have been able to intern for many organizations important to me such as the D.C. Asian Pacific American Film Festival and the National Center for Victims of Crime. I am proud to be a part of Mason's Film and Video Studies program.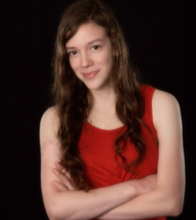 Alana Lyons, Class of 2022
I chose to come to Mason because the theater program trains their students to be well rounded performers. At Mason, I am and will be able to take classes in film, Shakespeare, dance, stage combat, and many others. I also chose Mason because of its proximity to DC, which provides me with many theatrical opportunities. 
Scholarships have relieved the tremendous stress that comes with paying for college tuition. Due to the scholarships I have received, I have been able to pay for my first year of college without going into debt.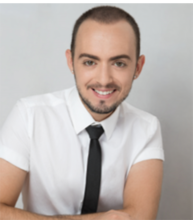 Erblin Nushi, Class of 2018
I was so lucky to be part of Mason's Film and Video Studies program. Having professors that all work in the industry and teach with real life experiences is incredible for students and few schools have that to offer. I loved the program because it was very hands on and I was constantly creating, but most importantly we are not only given the platform and tools to create, but allowed to have a voice and tell the stories that we care about. Going to Mason was the best decision I ever made. 
Scholarships had a tremendous impact on my life! It was nice to not worry so much financially and focus on my creativity. Having scholarships also lit a spark of urgency for me to do well because others believed in me and I couldn't let them down. When I am successful in my own career, I will definitely think about this gratitude and do the same for others. 
The thesis film "BINI" that I completed for my degree program went on a very interesting journey. I premiered at numerous established film festivals nationwide and internationally, but the highlight of it all was when my film was a finalist for the Student Academy Awards. To be 1 of 8 films from 1,582 submissions around the world was a huge accomplishment that I will never forget and this was all because of the support I received from Film at Mason.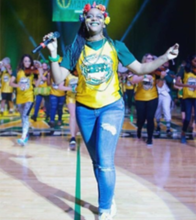 Mariah Rogers, Class of 2020
I don't have a reason as to why I joined the Green Machine but I do have a reason as to why I am still here. Sophomore year of college, I almost had to let go of my collegiate career and the people of Green Machine were a big factor of why I stayed. To let go of an opportunity to grow and learn next to some of the most dedicated, talented and amazing students George Mason University has to offer would have been the worst decision I would have made in my entire life. Green Machine is an experience you won't find at any other university. It's a family unit. It's a home. As a military brat I didn't get to claim that word very often, yet I found that at Mason...through Green Machine. For that, I'll be forever grateful.
I would not be in college without scholarships. Period. The Green Machine scholarship specifically was always there when I just fell short of my remaining balance. Just when I thought my academic career was done for, scholarships saved the day.