deLaski 3001 is a beautiful performance space home to countless music recitals and small ensemble rehearsals and performances each year.
Arts Opportunities for Mason Students
Big Acoustics for Small Ensembles
If you enjoy small ensemble performances or recitals, deLaski 3001 is the place to go. From School of Music senior solo recitals to Percussion Ensemble or Vocal Jazz Ensemble, the venue is continually alive with masterful music performances.
This venue is housed in the Donald and Nancy deLaski Performing Arts Building and is home to music rehearsals and performances.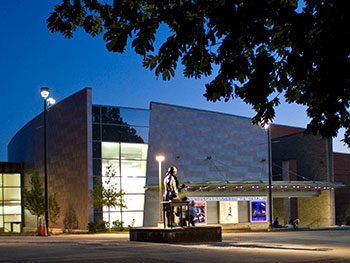 Parking: Covered parking is available in the Mason Pond Parking Deck on Mason Pond Drive adjacent to the Center for the Arts.
Getting Here: In the deLaski Performing Arts Building. From Wilkins Plaza, enter the deLaski Performing Arts Building and the space is on the left.