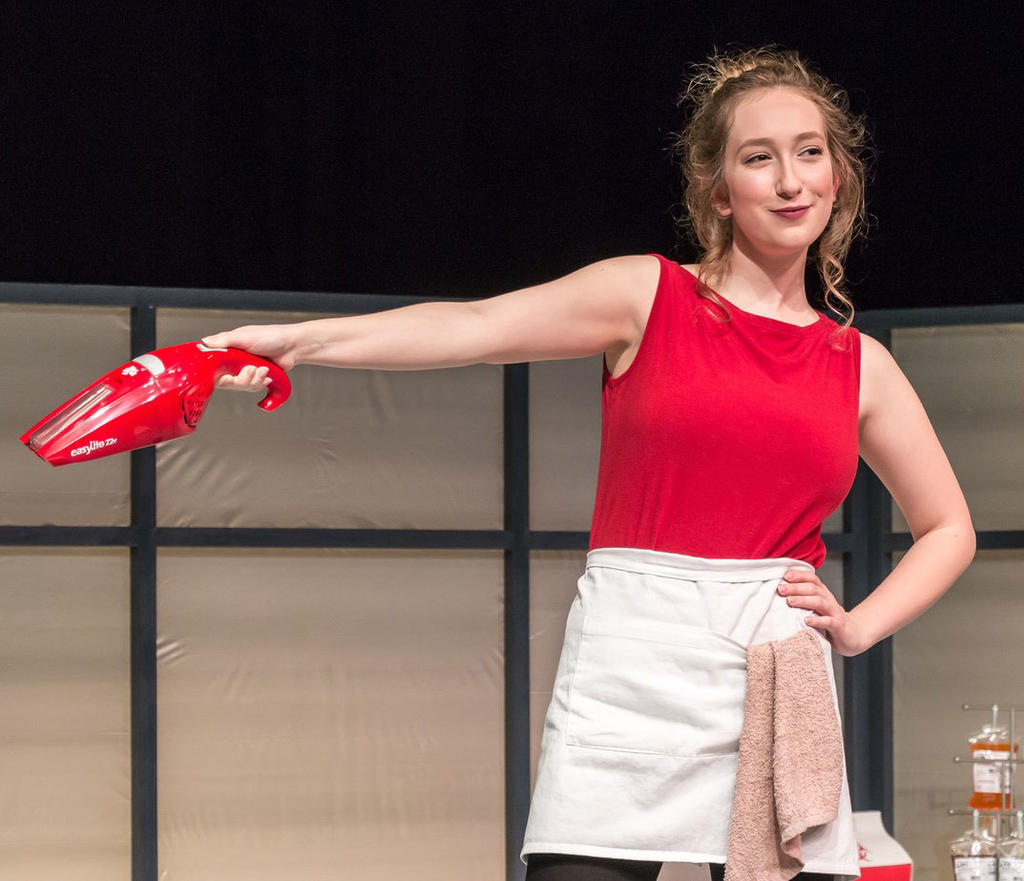 Build your future at Mason
Build your future at Mason
A Mission to Make the Arts a Pervasive Presence 
The College of Visual and Performing Arts, founded in 2001, was born out of the desire to bring the study, creation, and presentation of the arts under one umbrella.
The arts have long been one of George Mason University's most visible public priorities, beginning with the creation of the Institute of the Arts (IOA) in 1990, along with the opening of the Center for the Arts and its 1,935-seat Concert Hall with an explicit mission to make the arts a "pervasive presence" in the lives of the university community and the surrounding region. IOA began experimenting with the integration of professional artists in the university setting, devising new ways of teaching students majoring in the arts, as well as those studying in other fields.
The success of the Institute's work as expressed in the growth of its academic programs and its presentation of distinguished professional performing artists in the Concert Hall (while offering 500 free student tickets to every performance) led to the understanding that all the arts would prosper more fully under the banner of a distinct College of Visual and Performing Arts.
The Department of Music, which had been located in the then-College of Arts and Sciences, joined forces with Art and Visual Technology, Dance, and Theater. Together with the Center for the Arts and Theater of the First Amendment (a resident professional theater company that operated from 1990 to 2012), these academic units formed the new College on July 1, 2001. William F. (Bill) Reeder, an arts management professional and former operatic tenor, was engaged as the founding dean and served in that role for 14 years. Rick Davis, a director, writer, and educator who joined Mason in 1991 and has held a variety of artistic and academic positions in the university, was appointed dean in May 2015.
The college's growth since 2001 has been steady and impressive, going from 900 majors to the current complement of more than 1,400 across the four founding disciplines (Art and Visual Technology; Dance; Music; and Theater) and three newer programs (Arts Management; Film and Video Studies; and Computer Game Design). In addition to teaching those majoring in the arts, the college's academic programs reach almost 8,000 additional students annually. Together, the Center for the Arts in Fairfax and the Hylton Performing Arts Center on the Science and Technology Campus in Prince William County annually serve more than 300,000 patrons and participants.
As the college and its offerings continue to grow and evolve, we are finding new ways to engage with our community, both on campus and off. With the largest arts impact of any single organization in Northern Virginia, we are Mason Arts.