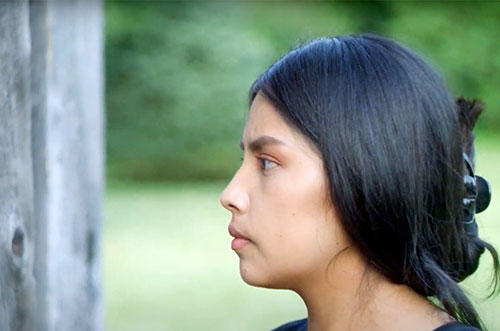 Information about the selection process and criteria for the 2023-2024 applications will be updated spring of 2023 on this page.
Over the past three years, 11 CVPA alumni were granted awards anywhere from $2,500 - $5,000 to support the creation of a new artistic work for projects in film, dance, visual art, music, and game design.
Project Information
George Mason University's College of Visual and Performing Arts Young Alumni Commissioning Project provides crucial support for our alumni's continued artistic development. CVPA will issue up to three grants to recent alumni to support the creation of a new artistic work. The Project is made possible by a generous bequest from the estate of Linda E. Gramlich for the support of young artists, and by donors to Mason's Giving Day, including Shugoll Research.
Applicant must be a graduate of the College of Visual and Performing Arts from the class of 2011 and after
Alumni having completed undergraduate and/or graduate degrees, and certificate holders are eligible, as are double majors and recognized minors.

Collaborative teams are eligible if one or more CVPA alumni have a key creative role in the project.

Current Mason staff are eligible, even if they are currently enrolled in a degree program, as long as they have also completed an undergraduate degree, graduate degree, or certificate at Mason. 
Recipients may receive up to $5,000 in commissioning funds, to be used at the artist's discretion to cover project-related expenses, including but not limited to artist fees, licensing fees, equipment rental/purchase, and travel expenses. In addition, recipients will receive venue, production, and marketing support for a public presentation of the work.
Proposals should be for an original new work in any art form, suitable for performance, exhibition, or screening in a Mason venue or Mason-run online platform. Size/length/duration/magnitude/content are at the artist's discretion, however feasibility of the project in relation to the project budget will be considered. Potential CVPA venues include 

Mason's traditional theater spaces, galleries, and cinemas

, but proposals for non-traditional venues will also be considered.
 

The work should be ready for public presentation during the 2022-2023 academic year and season (roughly September 2022 through June 2023). The public presentation could take many formats, from a work-in-progress showing to a fully-produced performance or exhibition, including but not limited to presentations in the digital sphere.
Applications must be completed online. Check back for updated information soon.
A video recording of an online information session that took place on January 26 is embedded above. In the video, CVPA's Programming and Engagement Manager Haley Smyser and Associate Director of Development  Ryan Braaten review the application process, provide basic grantwriting tips, and answer any questions. 
Check back soon for updates.
The online application includes a project summary, list of the creative team, discussion of career impact of these funds, budget, and work samples. Be sure to access the application via the link above for more details about each of these sections before writing your application.
Criteria
A faculty and staff panel will review the applications and will make recommendations to the Dean, who will make the final selection. Project proposals will be evaluated with the following criteria in mind:
Based on the work samples, does the applicant exhibit strong creative and technical skills, related to their discipline ​​​​​​​
Based on the materials submitted, does the project: 
exhibit a strong artistic vision 
embody original and creative thinking   
Include all of the requested pieces of information in the appropriate formats
Potential Impact on the artist's career
Based on the project summary and creative team biography, would receiving this support advance the applicants' career in a significant way? 
Does the applicant need an opportunity to launch them to the next step in their career? 
Will the financial and project support provided offer meaningful assistance to the creation of the new work?
Feasibility of Completion
Based on the project summary and creative team bios, what is the likelihood that the applicant(s) will be able to complete the project, on time and on budget? 
Does the applicant(s) have a track record of successfully producing work? 
Is the project budget realistic and comprehensive? 
Past presentations have included the following:
in-person performances and exhibitions:
Digital showcases:
---
Images:
Header: Kevin Elam, a 2021 YACP winner, performing music from his full-length album of Irish traditional music called If I Were a Small Bird.
Sidebar: Still from the film The Sun and the Medicine Man (video) by Andrew Jorgensen, one of the 2019-2020 Young Alumni Commissioning Project winners.