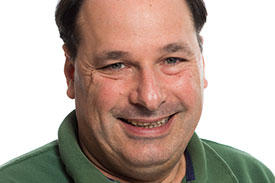 Study with Professional Artists
At Mason, you'll learn from dedicated artist-teachers who practice what they teach–performing, exhibiting, and working at renowned venues and companies across the region, the nation, and the world.
Our faculty are professional artists who understand the field. These experts will mentor you and guide you on your artistic journey. Your creative path is yours, but you won't walk it alone. Through individualized instruction, career mentoring, and collaborative work, our Mason professors will help you hone your craft and prepare for a successful life in the arts.
College of Visual and Performing Arts faculty:
Are Equity and SAG-AFTRA actors performing in theater and film.
Are musicians who perform on the world's great stages. For example, some Dewberry School of Music instructors are also National Symphony Orchestra musicians who perform at the Kennedy Center.
Use art to create social change. For example, School of Art faculty members work with Floating Lab Collective and frequently bring students along.
Screen films at national and international events, such as the Sundance Film Festival and Los Angeles Film Festival. 
Are nominated for awards such as the Emmy award won by Film and Video Studies professor, Hans Charles for his movie, 13th.
Have performed with the world's best modern dance companies and choreographers, such as Doug Varone, Jerome Robbins and with Lar Lubovitch in New York.
Lead the top arts organizations in the region. For example, Arts Management professors have current and past experience at the Kennedy Center, Arena Stage, the Washington Ballet, and Woolly Mammoth Theatre, to name a few.
Have worked as producers, designers, art directors, and programmers on mainstream computer games for major studios such as EA.