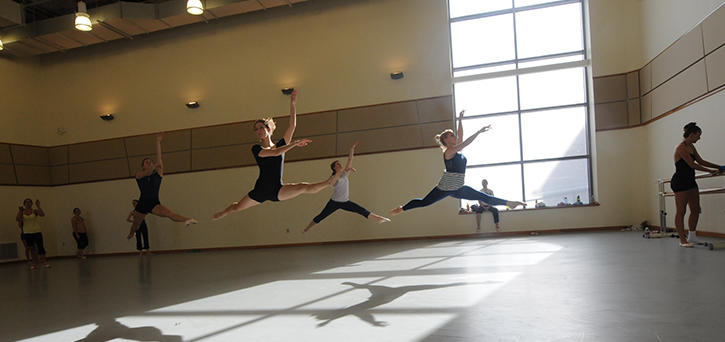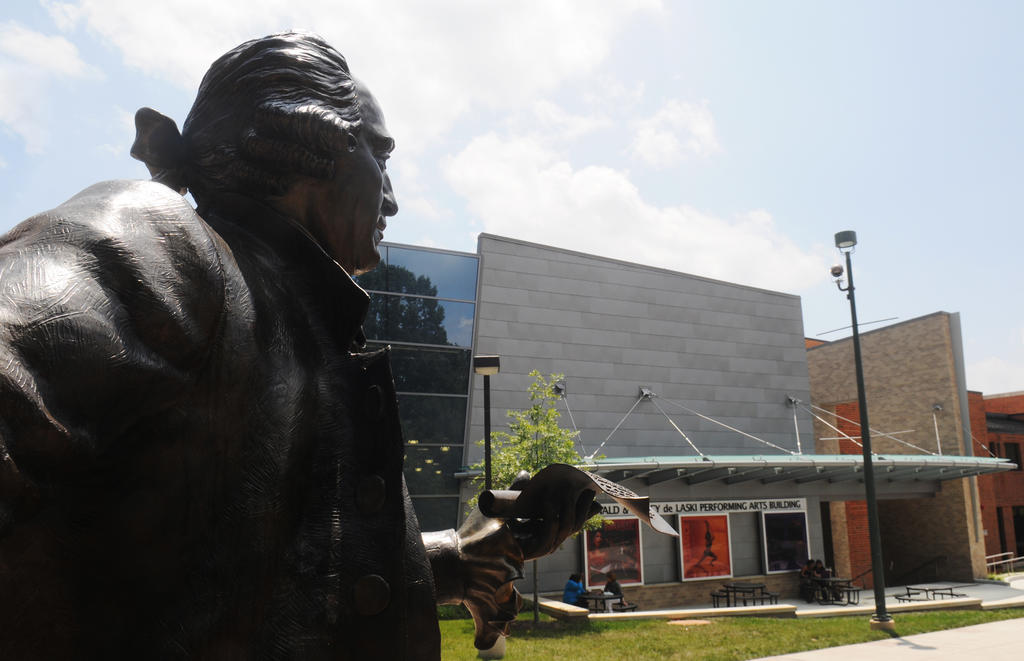 Practice Makes Perfect
At Mason, you'll have all the inspiring space you need to create and perfect your art. From rehearsal rooms to artist studios to collaborative spaces to practice rooms, Mason arts students are set up to succeed. We've created the space. You create the art.
Rehearsal and Practice Spaces at Mason
Plenty of practice rooms are available throughout the deLaski Performing Arts Building as well as the Music/Theater building. Many are filled with natural light streaming in through large windows, and all are equipped with Steinway pianos.
Students studying in the School of Art have access to many work spaces, including studios for sculpture, woodworking, metal fabrication, digital media, and printmaking, as well as spaces for painting, drawing, and design. Graduate students have dedicated studio space in addition to the shared spaces throughout the Art and Design Building.
Dance, Theater, and Music students have access to excellent facilities for individual practice and group rehearsals. Black Box Theater, TheaterSpace, Harris Theatre and multi-use spaces in the deLaski Performing Arts Building and the Music/Theater Building are used for theater rehearsals, large and small. Four large, light-filled dance studios are fully equipped for inspiring dance rehearsals. Teaching studios and practice rooms large enough for chamber ensembles, as well as rehearsal spaces for ensembles of all sizes, are available throughout the de Laski Performing Arts Building and the Music/Theater Building.
Students collaborate across art forms in several spaces designed to be flexible, such as theater or visual art classrooms outfitted with sprung floors for dance, large multi-use rooms, even outdoor work space.