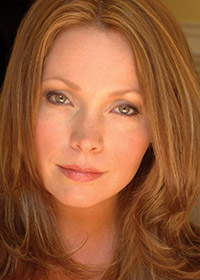 Titles and Organizations
Adjunct Faculty, School of Theater, CVPA
Contact Information
Campus: Fairfax
Building: de Laski Performing Arts Bldg
Room A417
Mail Stop: 3E3
Biography
Dr. Elizabeth Alman joined the School of Theatre Faculty at Mason in 2015, teaching theatre performance courses, coaching Voice, Speech, Text and Dialects for Mason Players' productions, and serving on the Faculty Committee for Mason's Gateway Auditions and Interviews for prospective freshmen and transfer students. She enjoys mentoring students in their pursuit of career opportunities beyond Mason. This fall, she looks forward to serving as a committee member on a student's Master's Thesis Performance.  
A member of Actors' Equity Association and a practitioner of theatre for over twenty years, Dr. Alman worked as an actor for the Shakespeare Theatre Company, Studio Theatre, Round House Theatre, New Jersey Shakespeare Theatre, Cleveland Play House, Alabama Shakespeare Festival, and the Illinois Shakespeare Festival, among others. As a Voice, Speech, Text and/or Dialect Coach she has coached productions for the John F. Kennedy Center, Studio Theatre, Round House Theatre, the Shakespeare Theatre Company, Rep Stage and Everyman Theatre. 
Dr. Alman is also a Presentations and Executive Communications Coach with over 15 years of experience. Her clients include professionals in the Congressional, Department of State and Department of Defense community, members of multi-national organizations, and practitioners in the fields of broadcast journalism, interpretation, health care, law, science, education, investment banking, information technology, and public relations. Dr. Alman specializes in addressing performance issues within the areas of vocal production, business communications, and use of speech – from small group and team environments to large audience presentations. Integrating intelligence, humor and knowledge, she is particularly interested in helping clients realize their authentic communication style. At her private studio, Dr. Alman also coaches actors in the areas of audition preparation, acting, heightened and classical text, voice and speech, Fitzmaurice Voicework,® dialects and Shakespeare. 
 
Prior to coming to Mason, Dr. Alman taught Acting and Voice and Speech classes at the University of Maryland, Catholic University, the Academy of Classical Acting at George Washington University, and the University of Maryland, Baltimore County. She was an Affiliated Teaching Artist and a Master Teaching Artist for the Shakespeare Theatre Company for over fifteen years. 
Dr. Alman has presented at the International Federation of Theatre Research, Hawaii International Conference for Arts and Humanities and the Mid-America Theatre Conference, where she received the Young Scholars Prize for her paper "Narrow Limits: Design Elements of the Folger Theatre." Her work has also been presented at the University of South Carolina's Institute for Public Service and Policy Research and the Cambridge Conference Interpretation Course, Great Britain. She served two years as an International Shakespeare's Globe Center Research Fellow and is a Cosmos Club Scholar.
Dr. Alman received her education from the University of Maryland (Ph.D.), the Alabama Shakespeare Festival's Professional Actor Training Program and the University of Alabama (M.F.A.), and Illinois State University (B.A.) where she graduated with honors. She is also an Associate Teacher of Fitzmaurice Voicework®, completing her certification in 2008.
Degrees
PhD, University of Maryland
MFA, University of Alabama
BA, Illinois State University