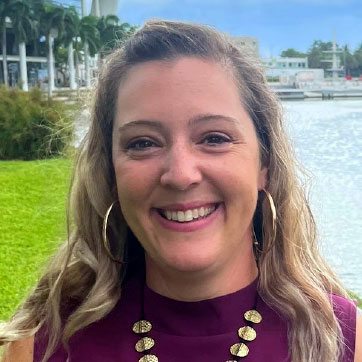 Titles and Organizations
Assistant Professor of CHORAL MUSIC EDUCATION
Contact Information
Campus: Fairfax
Building: deLaski Performing Arts Building
Biography
Dr. Tina Beveridge was appointed Assistant Professor of Choral Music Education at the Dewberry School of Music of George Mason University in 2022. A specialist in choral music, she has taught music at the elementary, middle, and high school levels, as well as the community college and university levels.
Her early experiences working in urban settings has directed her philosophy and research in educational policy issues, which she has published in journals such as Arts Education Policy Review and Update: Applications of Research in Music Education.
Dr. Beveridge was awarded the Ph.D. in Music Education from the Frost School of Music at the University of Miami, where she taught vocal/choral methods classes, and supervised student teacher interns. She earned a Master of Music degree in Music Education from Northwestern University in 2009 and a Bachelor of Arts degree with a concentration in Music Education from Seattle Pacific University in 2002.
Degrees:
PhD in Music Education from the Frost School of Music at the University of Miami
MM in Music Education from Northwestern University, 2009
BA with a concentration in Music Education from Seattle Pacific University, 2002