In This Story
People Mentioned in This Story
Body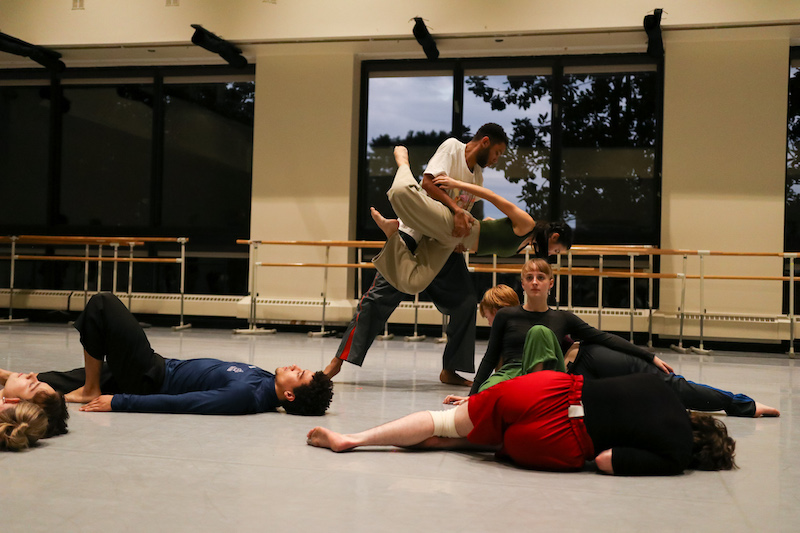 Dancing is in Morgan Olschewske's blood. "I was dancing around the house since I could walk. My mom is a dance teacher, and she also went to school for dance." 
The George Mason University junior and 16 of her peers were selected by esteemed Doug Varone and Dancers, one of Mason's artists-in-residence, to participate in the upcoming performances. Eight of the students will perform alongside the company in February, and all 17 will perform at the Center for the Arts at the annual Mason Dance Company Gala in the spring. The students will be performing a version of the piece, "Double Octet." 
Auditions took place in October, and all 70 School of Dance majors participated.  
"Casting is completely up to the artist who comes in. We try to make this as real-world as possible for our field," said Karen Reedy, director of Mason's School of Dance. "All of the students would give anything to be in that room working, so it's a real highlight for these dancers who were selected."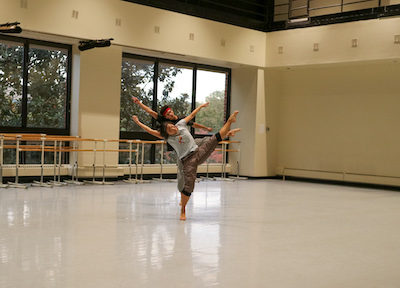 Guest artist residencies are intense and invaluable artistic experiences for our dancers, said Reedy. 
Sophomore Joseph Schuman has been dancing for 16 years and was cast by Doug Varone and Dancers as a cover in the performance.  
"I am covering two main roles in the work. So, in the case of injury or any other issue that pulls one of those dancers out of the performance, I would go in for them," Schuman explained. "It's a hugely important and integral part of choreographic work, especially now after what we've seen through COVID. Things change quickly, and it's better to have more bodies than less."  
Olschewske and Schuman said they both admire Varone's creative process, particularly his style of movement and composition. They found mentors in company dancers Daeyana Moss and Ryan Yamauchi who led the students through the audition process. 
"They were so kind and down to earth. I loved just watching them move because they're professionals in the company," said Olschewske. "That was a highlight for me in the lesson of what kind of dancer I want to be." 
"I think what makes instructors and auditioners special is when they offer you the same vulnerability that they expect from you. Some people can be cold and unfeeling and still ask you for this very sensitive part of yourself," said Schuman. "As artists, we're meant to offer these parts of ourselves, and it's comforting to have them offer that same level of being vulnerable with us, and making it a space where we can really dive into what we need to."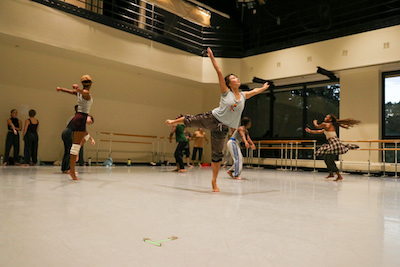 "The fact that Doug Varone has invited our dancers to perform with his company is a big deal," said Reedy, who is also a Mason alum with an MFA in Dance. "It says a lot about the respect he holds for our School of Dance and the professional level of our incredibly talented young artists."