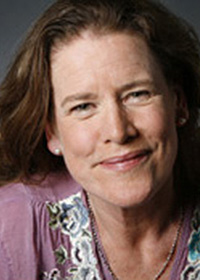 Titles and Organizations
Adjunct Faculty, School of Theater, CVPA
Contact Information
Phone: 703-993-1120
Campus: Fairfax
Building: de Laski Performing Arts Bldg
Room A407
Mail Stop: 3E6
Biography
Kaiulani Lee, (B.A.,American University; Honorary Doctorate of the Arts, Bowdoin College, a student of Lee Strasberg, Sandy Meisner, Jerzy Grotowski and Uta Hagen).
Kaiulani Lee brings to her teaching more than thirty-five years of experience in theater, film and television. Ms. Lee has starred in over a dozen plays on and Off- Broadway. She has been nominated for the Drama Desk Award on Broadway and has won the Obie Award for "Outstanding Off-Broadway Achievement."
Ms. Lee has guest starred in numerous television series from "The Walton's" to "Law and Order." Her film work began with "The World According to Garp" and has continued through "A Civil Action" and "A Bird of the Air." She portrayed Martha Ballard in the critically-acclaimed PBS film "A Midwife's Tale."
For the past twenty-two years Ms. Lee has been performing and continues to perform her one-woman play, "A Sense of Wonder," based on the life and works of Rachel Carson all over the world. Bill Moyer's celebrated Ms Lee's work with an hour-long interview on Bill Moyer's Journal. The play has been filmed by award winning cinematographer, Haskel Wexler, and has aired nationally on PBS.
In 2011, The Theater Of The First Amendment produced Miss Lee's second play, "Can't Scare Me...The Story of Mother Jones," which is now also touring nationally and internationally. Ms. Lee earned her B.A. from American University, studied acting with Lee Strasberg, Sandy Meisner, Uta Hagen, Jerzy Grotowski and has taught and guest lectured at universities across the country. She is the recipient of two Honorary Doctorates for her contribution to and her excellence in the the arts. kaiulanilee.com
Degrees
BA, Theatre, American University