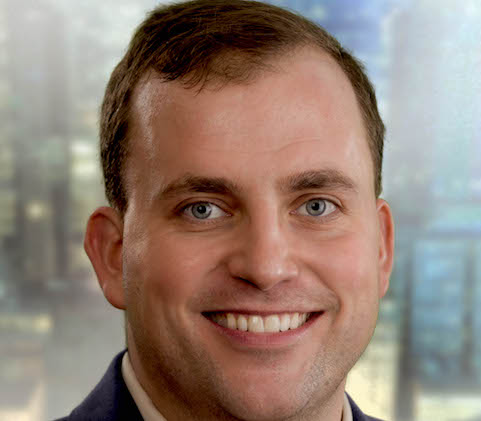 Titles and Organizations
Assistant Professor, Computer Game Design, CVPA
Contact Information
Phone: 703-993-6037
Campus:
Fairfax
Building:
Art and Design Building
Room 2024
Mail Stop: 1C3
Email:
shudson3@gmu.edu
Biography
Dr. Seth Andrew Hudson is an Assistant Professor of Game Writing in George Mason University's Computer Game Design Program, situated in the College of Visual and Performing Arts. Hudson received his PhD in Education, with a specialization in Higher Education, from George Mason University in 2018. His primary research interests are game writing and narrative design; writing research; reflective practice and identity; pedagogical research; and the scholarship of teaching and learning in higher education. Hudson has presented work at a number of national conferences, including the Game Developers Conference (GDC), the International Society for the Scholarship of Teaching and Learning, the Conference on College Composition and Communication, the East Coast Game Conference, the American Society for International Law Annual Meeting, and Serious Play Conference.
While at Mason, Hudson's teaching has included: Story Design for Computer Games, History of Video Game Design, Research Methods and Criticism, Character Development, English Composition, Principles of Inquiry and Research, Introduction to Game Design, and Pre-Internship Seminar. Hudson also co-founded and served as faculty advisor/mentor for Mason's undergraduate Games-Engaged Analysis and Research Group (GEAR) from 2014-2018. His continuing interests lie in narrative, critical theory, the teaching of writing, and research to improve teacher practice in higher education—all in relation to the emerging field of game studies and game design.
Hudson was honored as a Teacher of Distinction by George Mason University's Stearns Center for Teaching and Learning in 2019. In 2017, he was nominated for the Office of Student Scholarship, Creative Activities, and Research Mentorship Excellence Award. Hudson has also received funding for his multidisciplinary collaborations, including the "Preliminary Exploration of Videogaming Effects on Well-being" (PrEVIEW)—with Nursing, Community & Global Health, Psychology, and English; and "Civic Engagement, Critical Thinking, and Experiential Learning through Escape Rooms"—with the School of Business and Professional Writing & Rhetoric program.
Currently, Hudson is working on publications for his phenomenological research on industry game writers and narrative designers while continuing to develop his pedagogy and engage exciting opportunities for collaboration. In addition, Hudson serves as Faculty Chair for the College of Visual and Performing Arts.
Selected Publications & Presentations
Hudson, S. & Willis, B. (2019). A dancer and a writer walk into a classroom. In A. James & C. Nerantzi (Eds.), The power of play in higher education: Creativity in tertiary learning (pp. 253-261). Basingstoke, England: Palgrave Macmillan.
Smith, L., Constantine, L. S., Sauveur, A. Samaras, A. P., Casey, A., Evmenova, A. S., Hudson, S., Lee, S., & Reid, E. S., with contributions from Ericson, R., Ewell, M., Lukes, L., Muir, S., Nelson, J. & Poms, L. (2018). Dwelling in the question: Professional empowerment through complex visual self-study. In Ritter, J. K., Lunenberg, M., Pithouse-Morgan, K., Samaras, A. P., & Vanassche, E., (Eds.) Teaching, learning, and enacting self-study research (pp. 275-295). Dordrecht, The Netherlands: Springer.
Hudson, S.A. (2018). Developing industry-relevant pedagogy. Serious Play Conference. Manassas, VA, July 10th.
Hudson, S., Smith, G., Pinckard, J., Packwood, D., Dilloway, L., McClure, A., & Mateas, M. (2018). Educators soapbox. Game Developers Conference. San Francisco, CA, March 20th.
Colby, R, S., Eyman, D., Hudson, S.A., Magelssen-Green, M., Reed, S., Sierra, W. (2018). Transforming experience into research: Empirical methods for game studies in writing and rhetoric. Conference on College Composition & Communication. Kansas City, MO, March 16th.
Hudson, S. & Eyman, D. (2017). Anyone can play: Forming undergraduate interdisciplinary research around video games. Council on Undergraduate Research Quarterly, 37(4), 41. doi: 10.18833/curq/37/4/4
Hudson, S.A., (2017). Forming and appreciating identity in the games design curriculum. In A. Shahriar & G.K. Syed, (Eds.), Student culture and identity in higher education (pp. 111-125). Hershey, PA: IGI Global.
Hudson, S. A. (2017). Reflective Portfolios—Ignite! Talk. Digital Media and Learning. University of California Irvine. Irvine, CA, October 5th.
Hudson, S.A. (2017). Making it WAC: Building writing across the curriculum into game design programs. East Coast Games Conference. Raleigh, NC, April 20th.
Mallinson, R.K., Fabsitz, R., Cannice, S., Hudson, S., Rogers, P., & Watanabe, N. (2017, April). The good, the bad, and the ugly: Perceptions of video gaming effects by George Mason University students. Poster Presented at the 2017 Biotech and Health Sciences Research Symposium, Fairfax, Va. 
Hudson, S. (2017). Utilizing box copy to enhance game writing pedagogy. Game Developers Conference. San Francisco, CA, February 27th.
Hudson, S.A., (2016). Getting a head start: Using ePortfolio to enhance game design curricula. Computer Games and Communication, 1(1): 53-61 doi: 10.15340/2148188111976
Hudson, S.A. (2016). Self-study exploration in the story of teacher identity. International Society for the Scholarship of Teaching and Learning, Annual Conference. Los Angeles, CA, October 14th.
Hudson, S. (2016). Narrative decisions / emotional consequences. East Coast Games Conference. Raleigh, NC, April 20th.
Brown, G., Greenberg, D., Hudson, S., & Sanger, K. (2015). Remarks by Gary Brown, Daniel Greenberg, Seth Hudson, and Kurt Sanger. Proceedings of the ASIL Annual Meeting, 109, 55–61. doi:10.5305/procannmeetasil.109.2015.0055
Brown, G., Greenberg, D., Hudson, S., & van't Land, J. (2015). Gaming the laws of war: Can real consequences mean real fun?  Game Developers Conference. San Francisco, CA, March 5th.
Degrees
MA, English, University Cincinnati
PhD, Education, George Mason University