In This Story
People Mentioned in This Story
Body
Mason Arts' "digital venue" is evolving once more with a new name for the online platform: Mason Arts Amplified. Formerly known as Mason Arts at Home, this curated collection features arts experiences, including digitally released performances, panel discussions, behind-the-scenes talks with artists, and more.
Director of Programming Adrienne Bryant Godwin notes, "Over the past few years, artists and audiences learned that we didn't need a theater to be able to engage with inspiring artistic works. After launching Mason Arts at Home in April 2020, we quickly saw the incalculable benefits of providing access to high quality arts programming on a digital platform." Mason Arts Amplified features both free and pay-to-view options from professional touring artists presented by the Center for the Arts and Hylton Performing Arts Center, as well as faculty, students, and alumni from George Mason University's College of Visual and Performing Arts.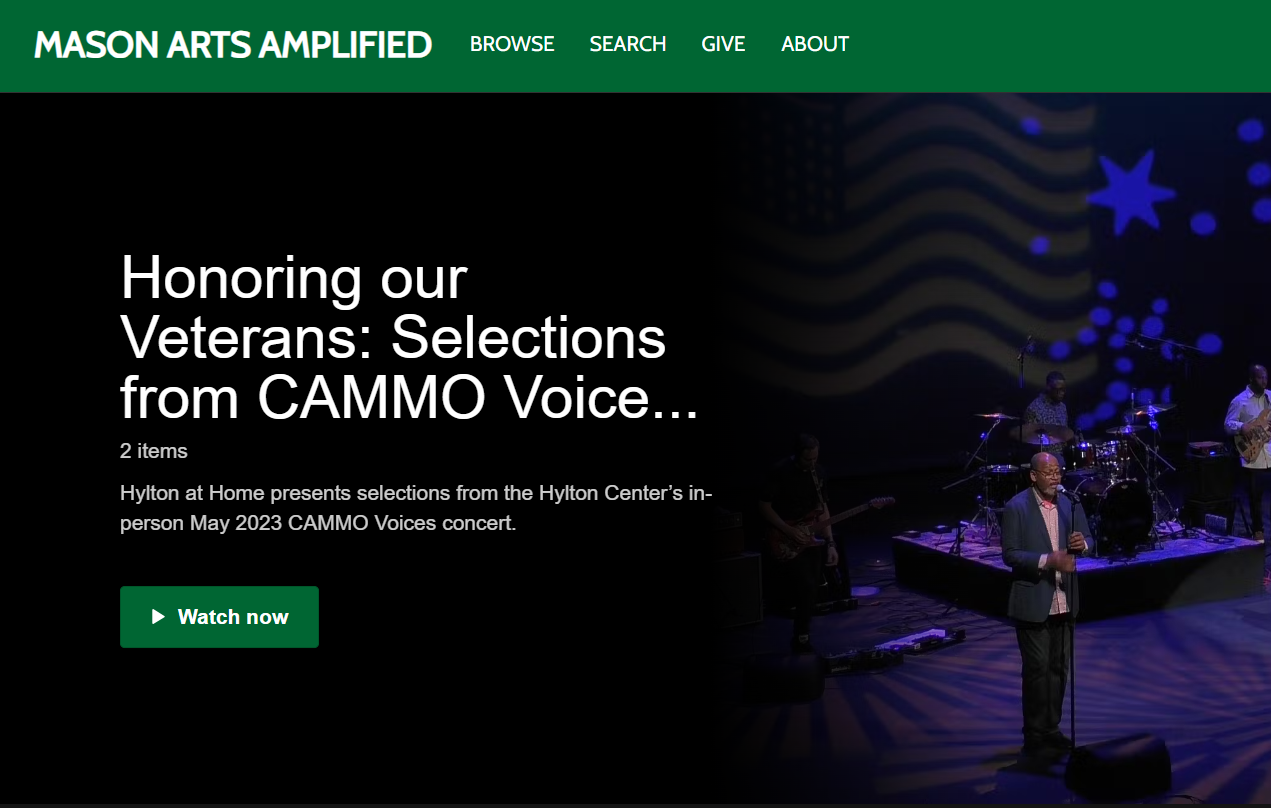 ---
Mason Arts Amplified is a digital resource for experiencing the arts at Mason. Create a free account and explore the current offerings, such as Honoring our Veterans: Selections from CAMMO Voices recorded at the Hylton Center, in addition to upcoming Visual Voices events from the Mason School of Art. Haberstick adds, "As the platform grows, Mason Arts Amplified will continue to not only showcase the work of students, faculty, staff, and professional artists, but also expand the ways Mason's College of Visual and Performing Arts serves its mission to make the Arts a pervasive presence in Northern Virginia." 
For more information, including frequently asked questions about the platform, visit the Center for the Arts' Mason Arts Amplified website. 
Topics